Top-Rated Business Promotional Products (5 Marketing Promotional Items to Stand Out)
No matter what time of year that it is, trade shows just seem to sneak up on you. You're running low on business cards and all the pens you normally hand out are now being used as office pens. You can always just go with the same old approach you always do, but you want to actually STAND OUT! If you've found yourself reading this article, my guess is you're looking for something fresh and new to put your custom logo on.
Check out this list of 5 promotional products we think are both high quality and do the job of getting your brand to connect with your customers. Don't hesitate to call and speak with one of our team members for more ideas to meet your promo product needs!
It doesn't get much more trendy than this Tesla Power Bank! Ditch the wall chargers and take an iconic American dream car around with you. It not only is a conversation starter, but it will keep you charged up for the whole trade show. If you want effective promotional products that get carried around with your potential client's cell phones, the Tesla Power Bank is for you!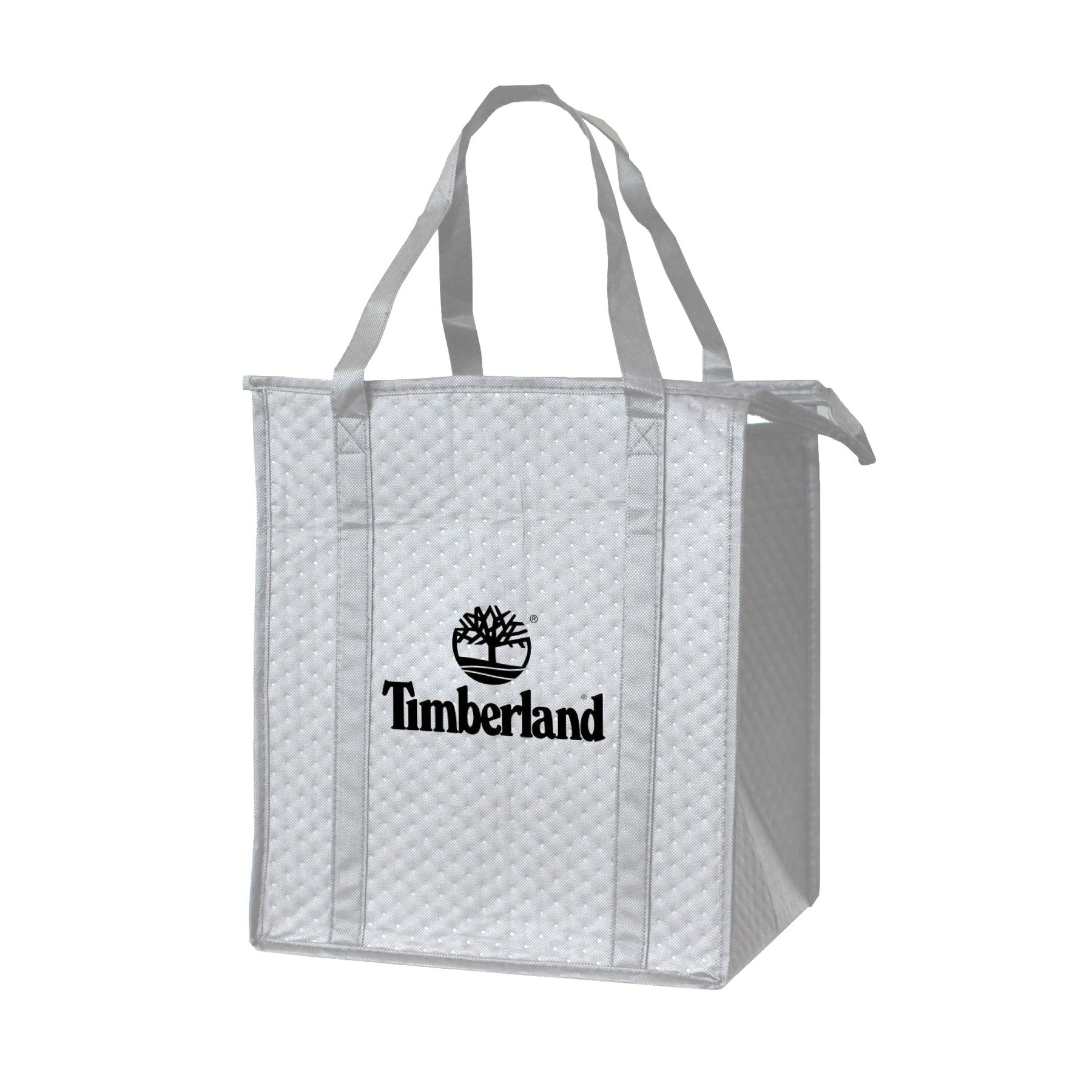 People are now getting used to seeing nicer tote bags with services like Uber Eats & Postmates. Every time they see their food or drinks delivered in an insulated bag, they're most likely thinking "where can I get one of those bags?" GIVE THEM THAT BAG! Be the company with your logo on the item every person wants to receive.
In addition to being at the top of everybody's want list, you can also use this for more of a corporate gift. If your target clients happen to be small businesses or corporate companies that do a lot of cold food transportation. Just a few companies that come to mind are restaurants with delivery or even a lab that needs to transport liquids at a controlled temperature. Having your name on the bag that quickly becomes an employee favorite builds brand loyalty than most other marketing supplies.
How many of those plastic water bottles from trade shows have you accumulated over the year? Now, nothing against the plastic water bottle because those are popular promotional products for races & 5ks. Just if you're going to try to stand out at a trade show, it is better to really stand out with something quality. These stainless steel water bottles are perfect for giving that quality promotional product feel your company is trying to portray.
This water bottle is the ideal business promotional item because after they are done with the trade show your branded water bottle will most likely end up on their office desk. It has the potential to become a trusted exercise partner as well. When you invest in the type of quality these water bottles bring, the item seems to stick around.
There is no getting past the fact that the box of pens needs to be refilled. If you are going to fill up your box of pens any way you might as fill it up with trendy pens. Nothing is more trendy and versatile as these stylus pens. You can write on paper and screens! Just make sure not all of them end up around the office this time, but we can always make you an online reorder portal if you do!
Like the title hints at, YETIs is the new classic promotional item. Nothing says that you care about your image as something that always keeps everything the same temperature. Get a gift that is as long-lasting as the relationship between you and your customer. We have many more colors than just the blue option seen here, just call if you are looking for something truly unique!
In the picture, you can see how we've used these YETIs in past promotions for ourselves. People want these! Just one mention of a way to get one as a reward is enough to make anyone listen. Contact our team to set up a full campaign including YETIs TODAY!
Closing Thoughts
Hopefully, you enjoyed our list of the best promotional items. We tried to get a good list of both trendy and fun promotional gear for you to browse. If you do want us to come up with something even more unique for your situation, please feel free to call us!
---
Category: Trendy Promotional Items
Tags: Top Promo, Promotional Products, New, Trendy, Tradeshows, Best Promotional Items